SOCIAL VALUE
KML Decorators have had a strong connection to the local community since our inception in 2011 and have identified four key areas where we are able to provide social value. These are:
Apprenticeships
Promoting local employment and skills development
Providing support to community projects
Protecting our environment
Apprenticeships
Having always sourced our labour from the local workforce, it became clear there was further opportunity to widen our offering to Apprentices. A KML Apprenticeship provides an opportunity to learn all areas of the painting and decorating trade under expert guidance whilst also gaining a qualification.
We aim to build skills and confidence in enthusiastic individuals who then have the opportunity to further their careers within KML.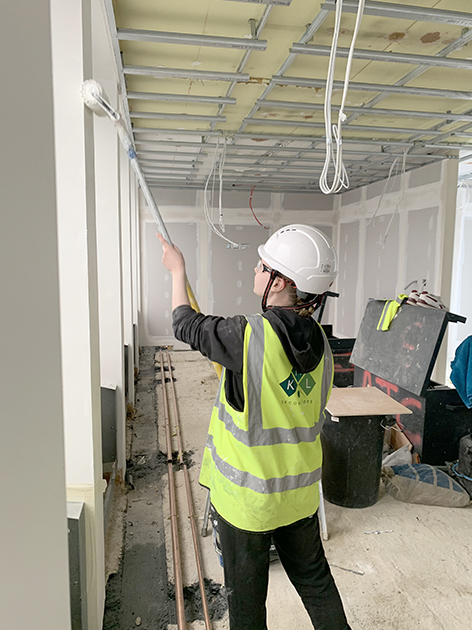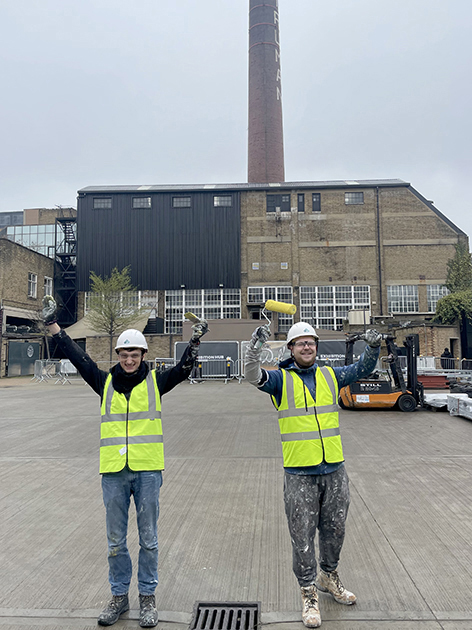 KML Decorators currently have 5 Apprentices enrolled on the KML Apprenticeship Programme, all receiving ongoing training and support to become accomplished decorators.
We have also identified a need for diversity in the Decorating industry and as such are committed to employing and supporting female apprentices and staff whenever possible.
Community Projects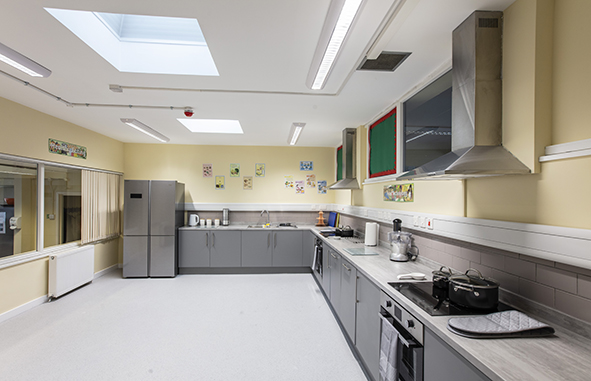 Most recently KML have provided support to two community projects whilst working with ISG Construction.
In Westminster we were able to provide labour to decorate a new community kitchen installed at local school. And in the City of London we joined a team of helpers to clear a local church garden, enabling the church and local community to utilise the space.
Labour Welfare
Alongside our commitment to Social Value is our commitment to Labour Welfare. Ensuring our workforce are protected from the health risks of construction sites and the trade of painting and decorating is vital to keeping a safe and healthy workplace.
As such we provide all staff members with 5-point PPE, conduct face fit tests, carry out regular Toolbox Talks, circulate full RAMS to team members on a project, conduct regular safety briefings, and provide training.